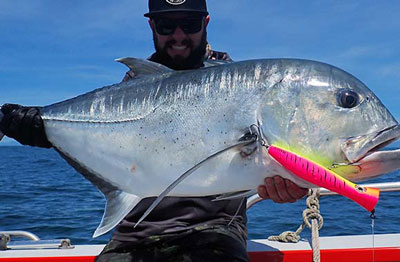 12 Jan

Out N About Fishing
Fishing has always had a certain romantic allure —casting your cares on the open ocean, sipping a cold one, all while playing hooky from the 9-5 grind. Some people also have their fair share of misconceptions about fishing, of course. It's boring. Only old people go fishing. Only old blokes go fishing. The only fish you ever catch are tiny, yet in every estuary there's a giant grouper big enough to swallow a crocodile whole (it was *this big* – true story…).
Tessa and Syd from Out n About Sportfishing have lived and breathed boats, the ocean and fishing their whole lives. Both are qualified skippers and passionate fisher-people and now they have one of those smug-people jobs that they both genuinely love doing every day. By sharing local knowledge and a passion for fishing and boating with guests on each of their two vessels – Reel Escape and Reel Therapy – they take the hassle out of an angling adventure by not only supplying all gear, bait and refreshments, but also by taking guests to secret spots on Port Douglas's surrounding reefs and riverways that'll guarantee some action. All you've got to do is kick back and enjoy the pursuit.
So, in order to convert the doubters into believers, as well as make the believers nod and laugh knowingly, we asked Tessa and Syd for their Top Five Awesome Things no one ever tells you about fishing.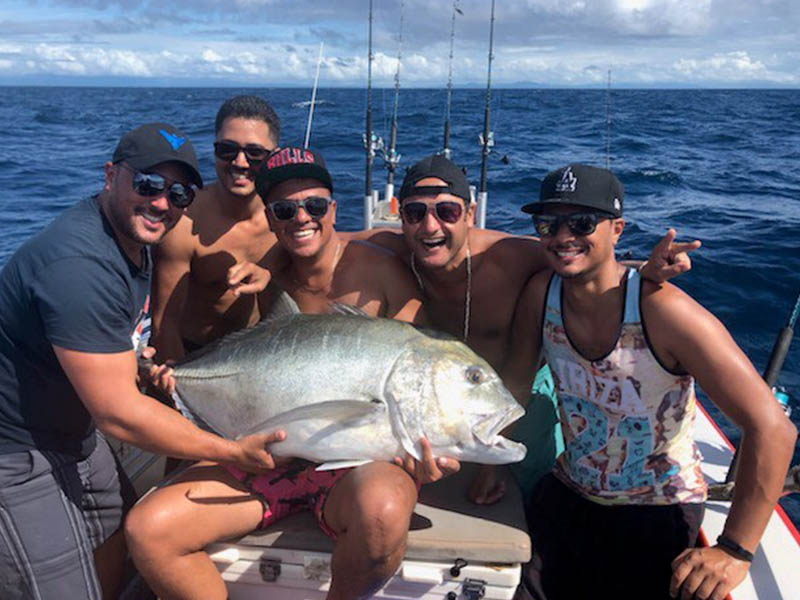 1. You'll become an instant stereotype
And in so many ways that you didn't imagine before picking up a rod. First, no one will believe your fishy exploits, even if you have photographic proof. "Photoshop!", they'll laugh before asking whether you called into the fish shop on the way home. Once those digs have subsided, you'll become the unwanted recipient of unfunny double entendres relating to your 'tackle' or the length of your 'rod', as well as having to suffer the cringeworthy favourite: 'gosh that's a big one'. Even more vigorous eye-rolling if you're a fisher-lady.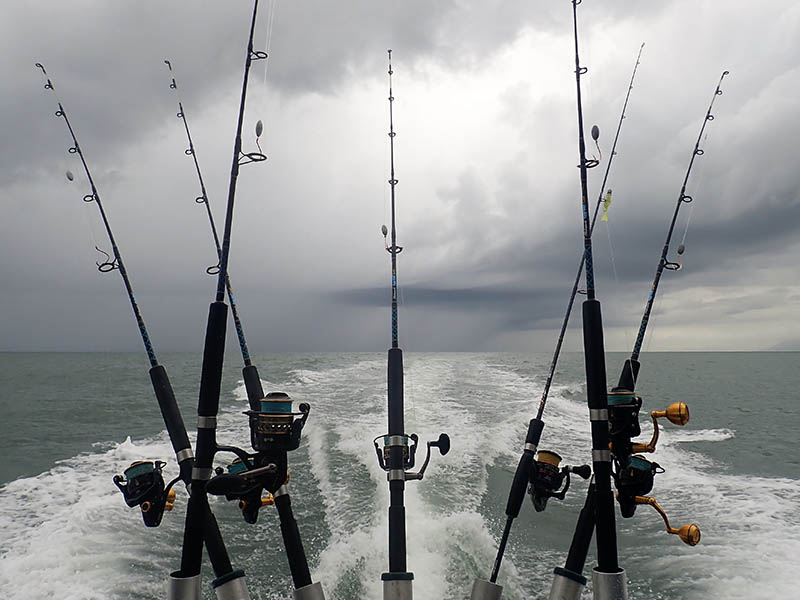 2. Live bait makes the best bait
All anglers spend their lives searching for that special bait; that pheromone of fishy perfume that will make barra, tuna or trevally launch themselves from the water to your feet in sweet surrender. Many anglers spend sourcing fishy treats, while others follow the release of the latest scientifically concocted super-baits in the hope that it will give them an edge. With Out n About, live bait is always the winner. Those bad boys will attract almost anything that swims.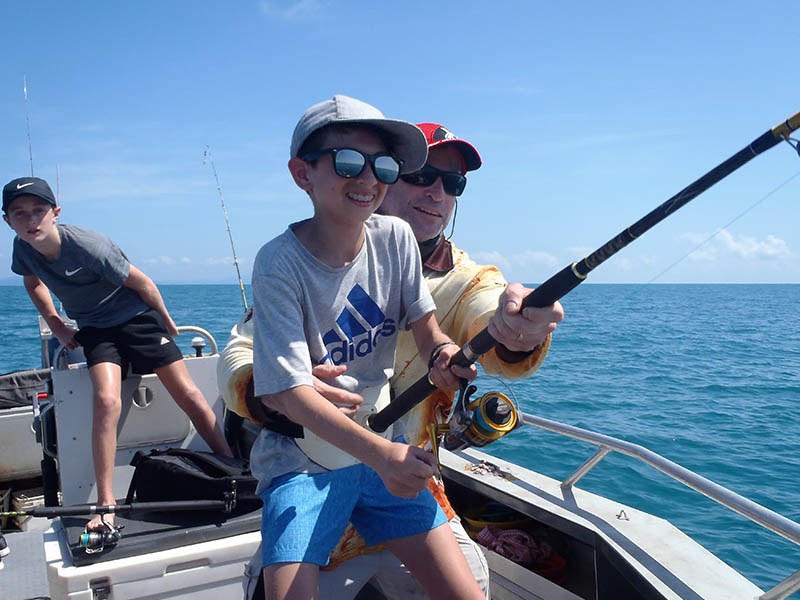 3. You'll learn a new language
Fishing certainly has its own language, and those on the outside might feel left out if ever caught in a conversation between experienced anglers. Casual chats might include phrases like, "We powered up the Yammy and busted some chop to get out to the flat", "popping for GTs", "flicking lures to get rid of the breezers" or "we're off to go bottom bashing for trout". Before hastily retreating to talk about things like the benefits of a colonoscopy, grab a fishing-speak translator and join in on the secret language of fishy folk.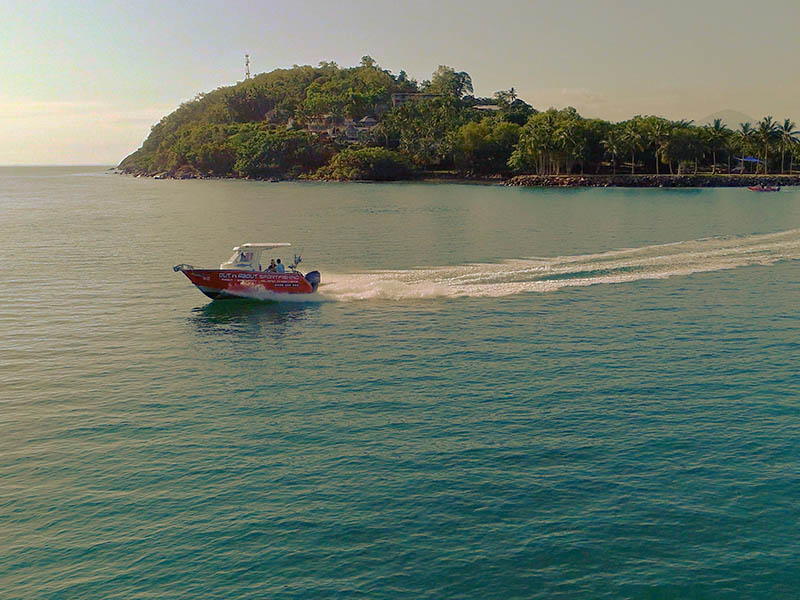 4. There's more to fishing than catching fish
That's why it's called fishing, and not catching… It helps of course, but if you only go fishing to catch fish, then you're missing the point. Instead, go to be close to nature, to sit in one place – or several places – so quietly that you blend in with your surroundings. Study the habitat, work out where the fish are and then, if possible, get them to bite. If you fish well, you'll probably catch a fish; and if you don't catch one, you'll still have the satisfaction of having fished well.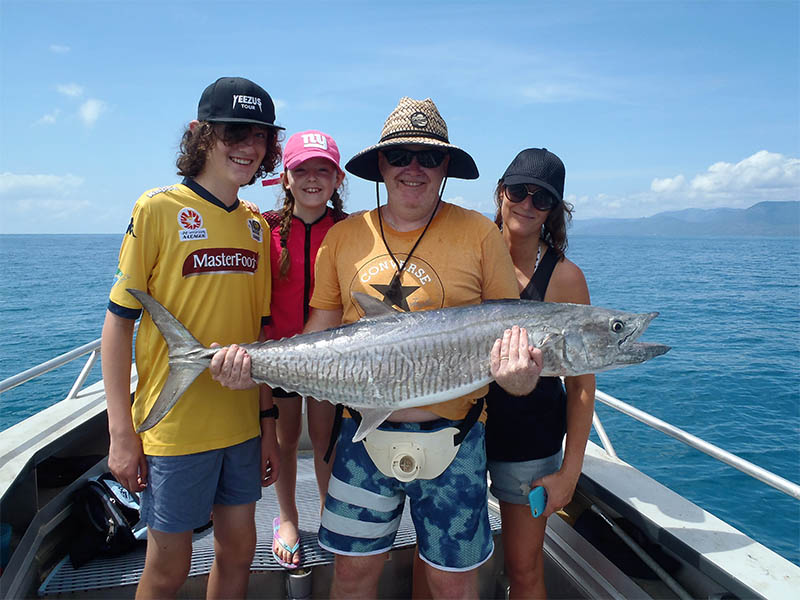 5. Once you're hooked, other sports will be spoiled
It doesn't happen to everyone, but sometimes, when a new angler is making their way to the boat ramp from the car park, there's a switch – it's deep inside all of us – that just gets flipped. That's it. Suddenly you're a fisher-person and no matter how many times you go fishing you'll want to go again, and no matter how many fish you catch (or nearly catch) it'll never be enough. You're hooked.
Visit Out N About