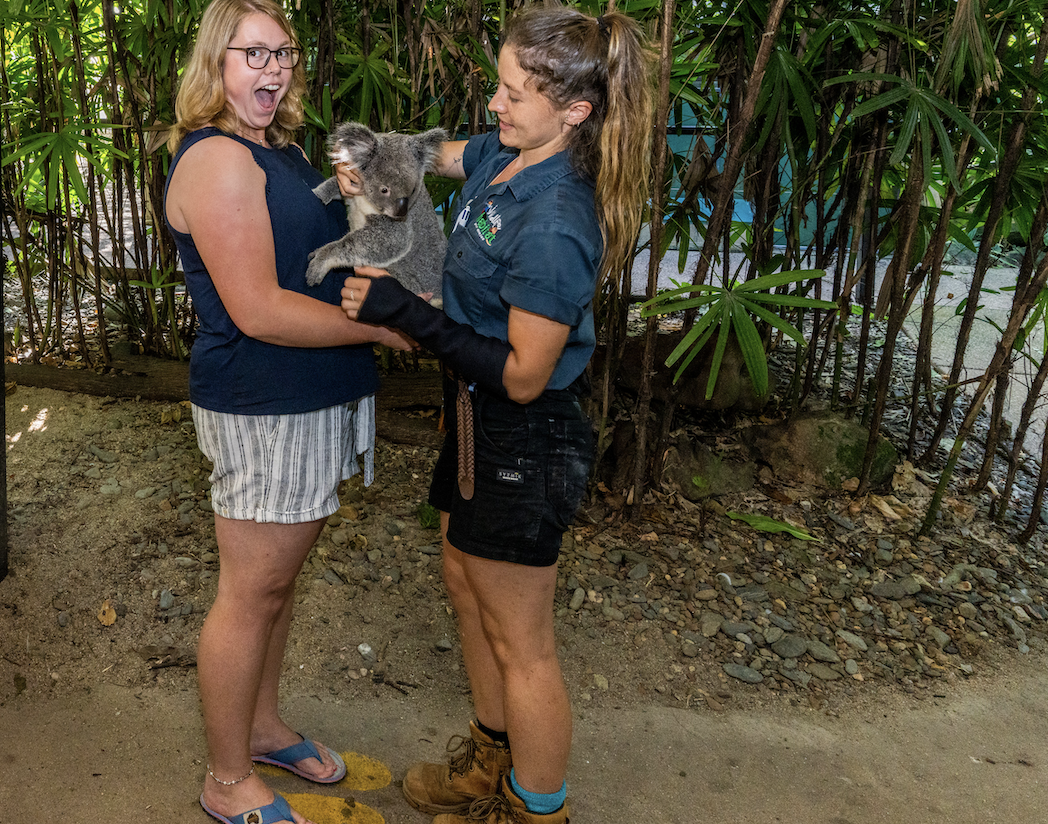 16 Sep

Private Wildlife Tours
As home to over 100 native wildlife species and offering unique, enriching and educational  encounters, Wildlife Habitat Port Douglas is leading the way in inspirational wildlife conservation experiences for travellers.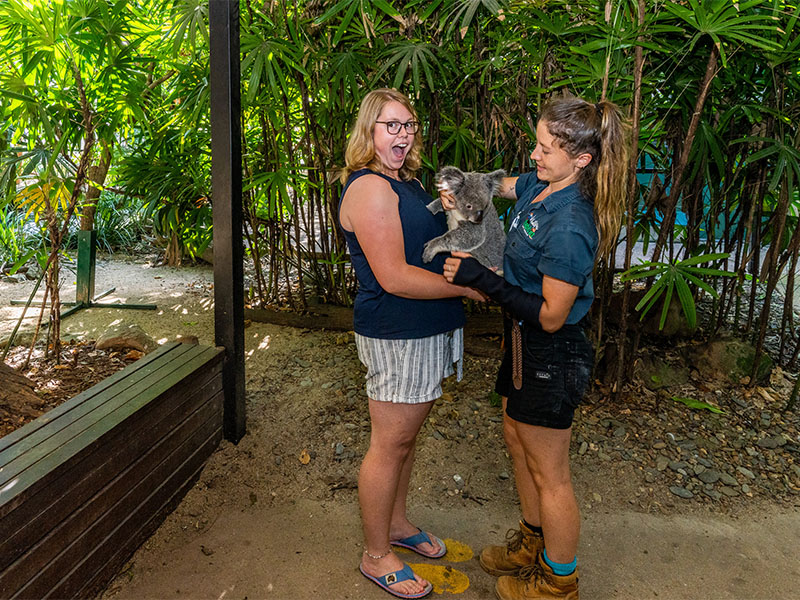 Understanding the importance of wildlife conservation and encouraging visitors to the region to be proactive in protecting our natural environments is high on the teams list of "must-do's".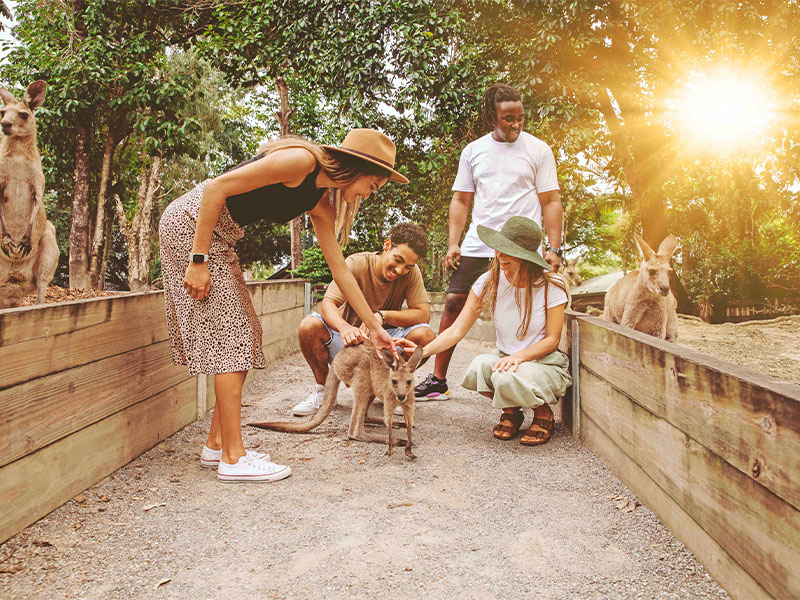 Undertaking a "Your Wildlife Habitat" private tour is just one of the unique ways this wildlife park is changing the face of conservation in the far north. Guests are able to wander amongst free roaming wildlife with a personal experienced guide and explore a range of native habitats, all offering unrivalled animal interactions, creating conservation connections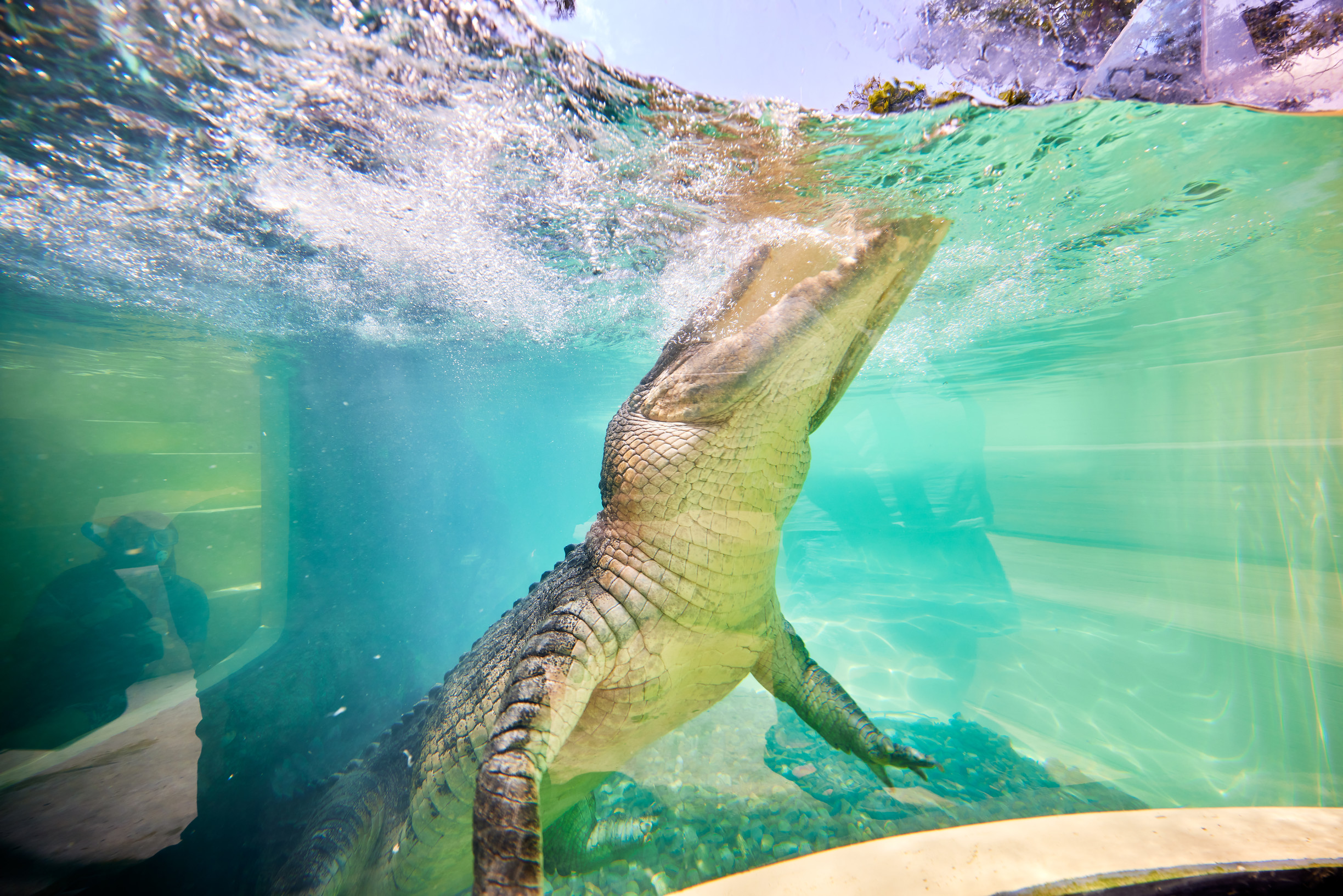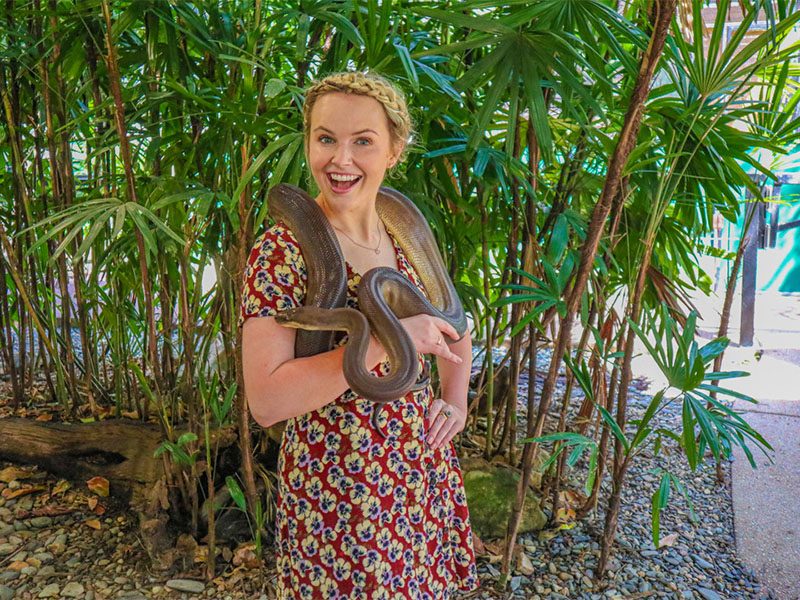 A 2-hour daytime private tour enables the team to collaborate with guests on what's important to them.  Learn about the iconic Koala recently endangered listed , go behind the scenes and glimpse rescued wildlife undergoing rehabilitation for wild release in TARC, the parks' wildlife charity.  Appreciate the importance of the saltwater crocodile, an incredible, and often misunderstood apex predator in a region where co – habiting needs to be understood and an urgent understanding of their importance in our eco systems recognised, whilst reinforcing the message to be croc wise in croc country.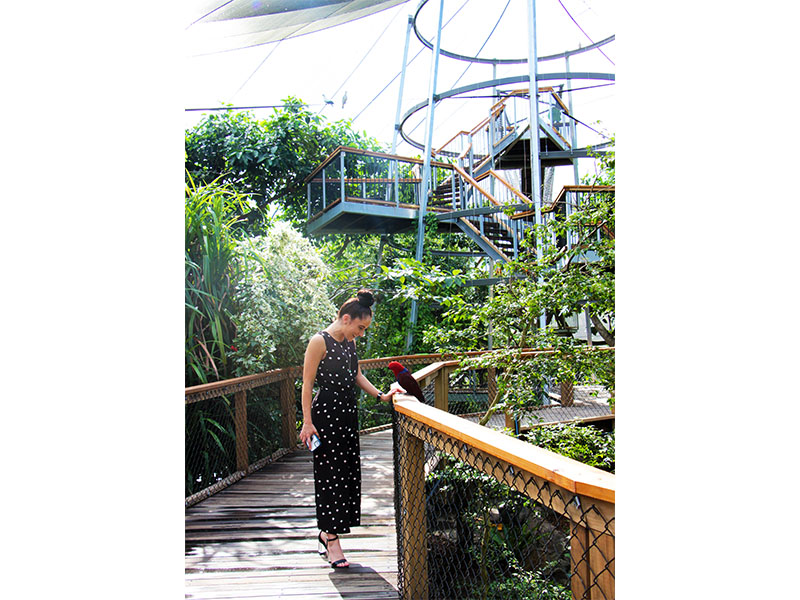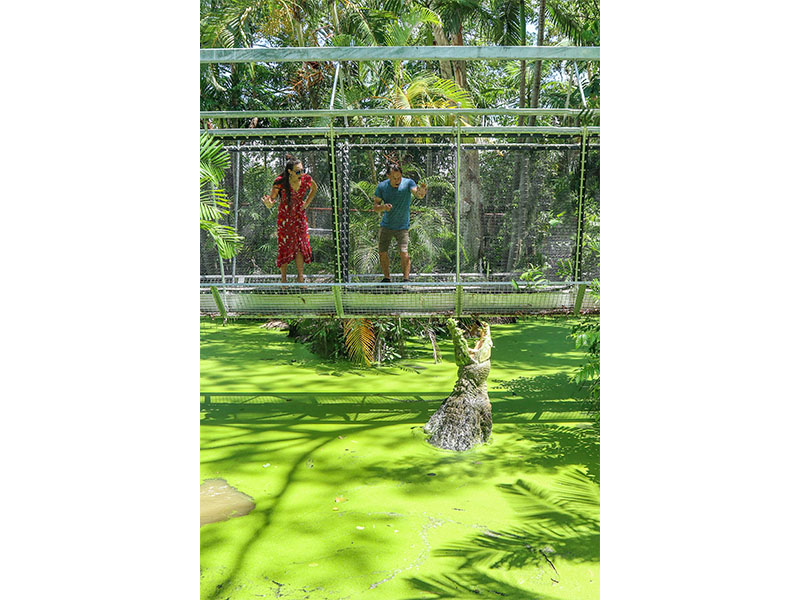 Witness the bone crushing power of the mighty saltwater crocodile from the all-weather grandstand at CrocArena. The ultimate wildlife interaction is the off the scale "Swim with the Salties" experience. This extreme wildlife encounter permits you to swim with giant apex predators in a 180- degree clear swim spa, and the spine-tingling sensation is as real as it gets.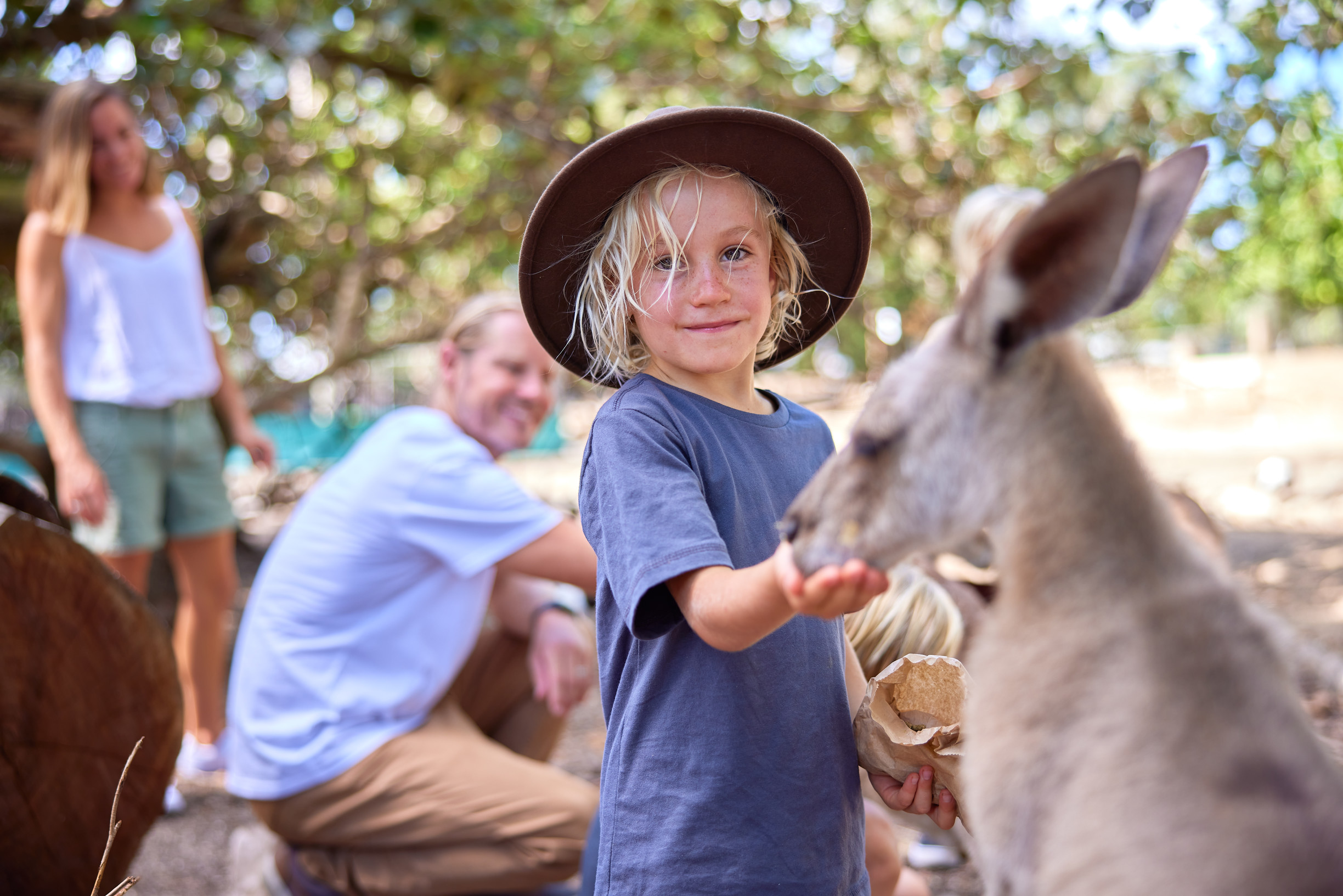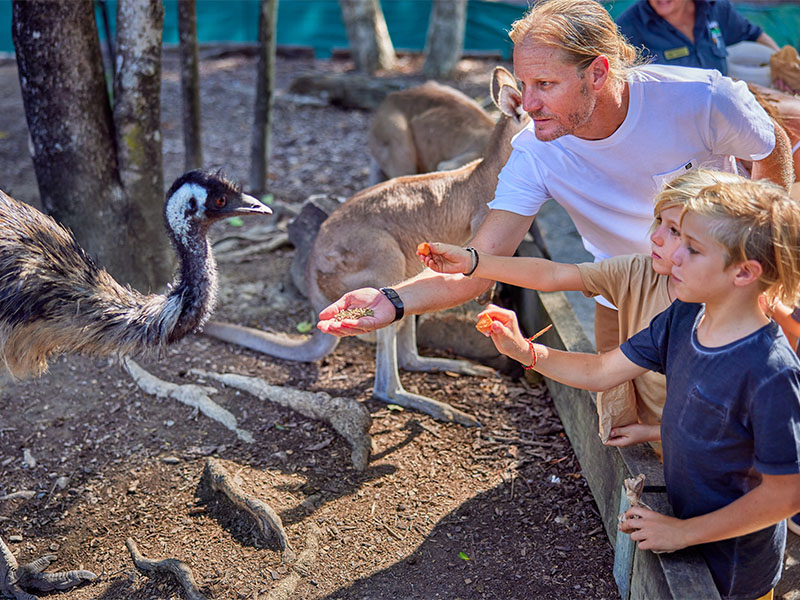 The daytime private tour has 3 tour times available daily. The 0830 tour includes breakfast and the 11.00 am  and 1pm tours both include a lunch component. Each tour also has a private photo session to capture the magical memorable moments.  Minimum numbers of 2 persons per tour is required for the tour to operate.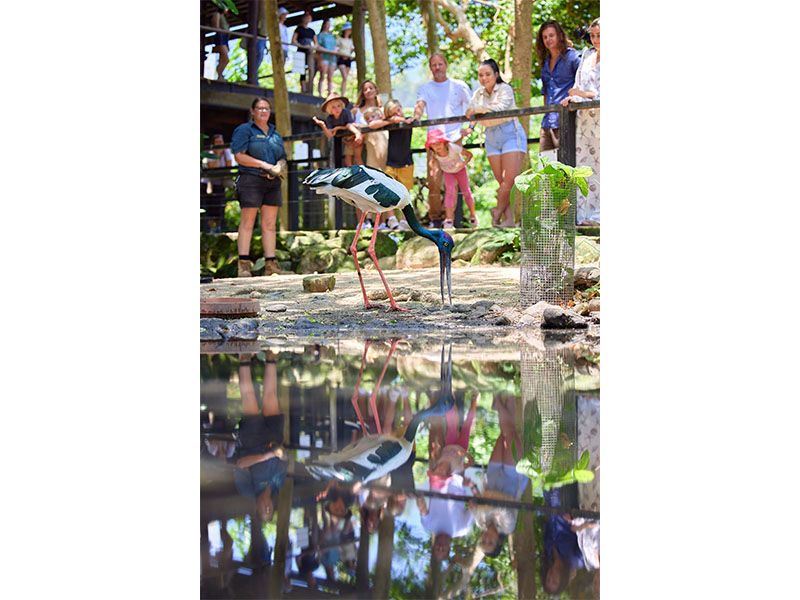 Launching later 2023 is a new private night-time tour. The "Your WildNIGHT"  private tour will take you on a torchlight peek of far north Queensland wildlife after dark. Gain an opportunity to take a front row seat with the many nightime dwelling creatures endemic to the Wet Tropics. The nocturnal habits of many mammals possibly dates back to the time of the dinosaurs.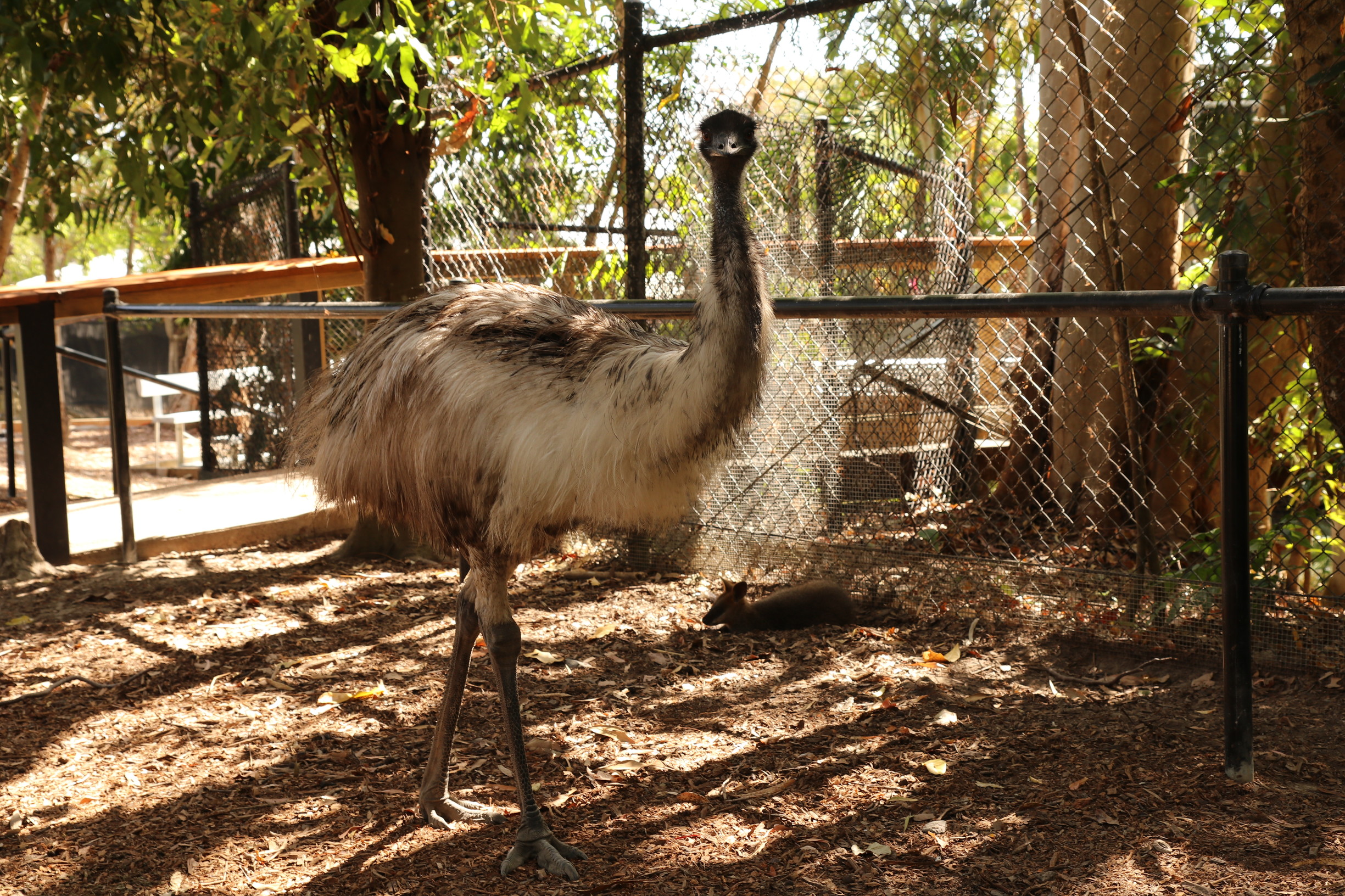 Warm-blooded, mammals were able to function at night when reptiles — most likely their main predators — were inactive. Gliders, Bettong's and Lumholtz's tree-kangaroos are just a few of the unique wildlife on this VIP tour  tour that provides exclusive after-hours access to 8 acres of wildlife park and  includes  interactive feeding opportunities with nocturnal wildlife, and a gourmet twightlight light supper for guests.  For all enquires email the park directly. Min numbers apply for the tour to operate.
Check out @portdouglaswildlife or visit wildlifehabitat.com.au
All uncredited images are © Wildlife Habitat port Douglas
Visit Wildlife Habitat