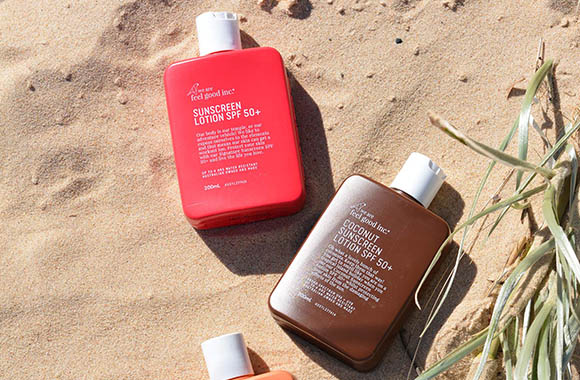 13 Dec

We Are Feel Good Inc.
We Are Feel Good Inc. is the love child of a collaborative dream, conceived on a joint surfing holiday in 2015 by a group of six adventure seeking, outdoor lovers from Dunsborough, Western Australia.
Unable to find a sunscreen that suited their active lifestyles the three couples, including a skin cancer doctor, a builder and a professional surfer, decided to take matters into their own hands.
Their mission? To create sunscreen products that felt beautiful and nourishing on the skin without compromising on protection from the harsh Australian sun and toughest of outdoor conditions.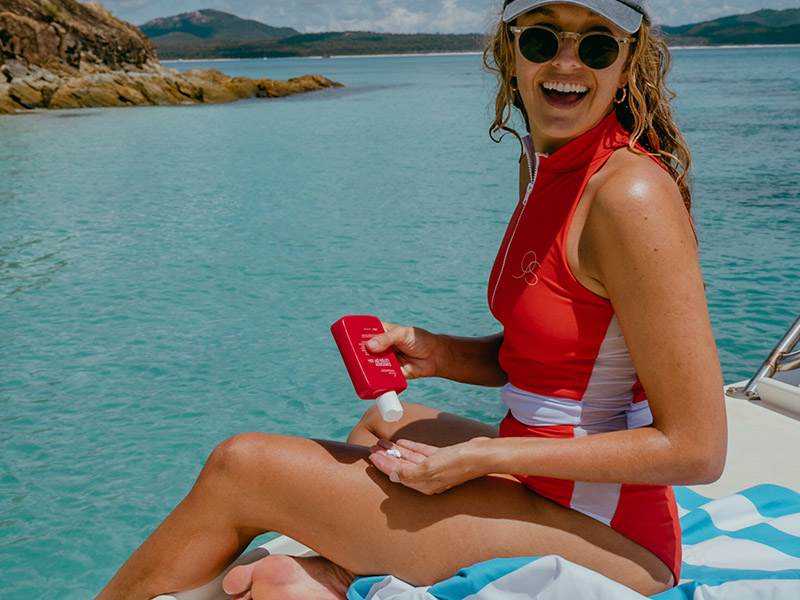 After endless meetings in the surf and passionate discussions over the campfire, We Are Feel Good Inc. was born!
We Are Feel Good Inc.'s range of SPF50+ broad spectrum sunscreen products are Australian owned and made. Rigorously tested and designed to perform under pressure, they are also paraben, oxybenzone, octinoxate and PABA free.
In Australia, sunscreen is classified as a cosmetic or therapeutic good which means all our packaging must be glass, aluminium or 'food-grade' virgin plastic. Currently, by law, we cannot use recycled plastics as these could hold contaminants. To date, we haven't found a suitable alternative to our food-grade plastic packaging, however, our bottles, lids and tubes are 100% recyclable once used.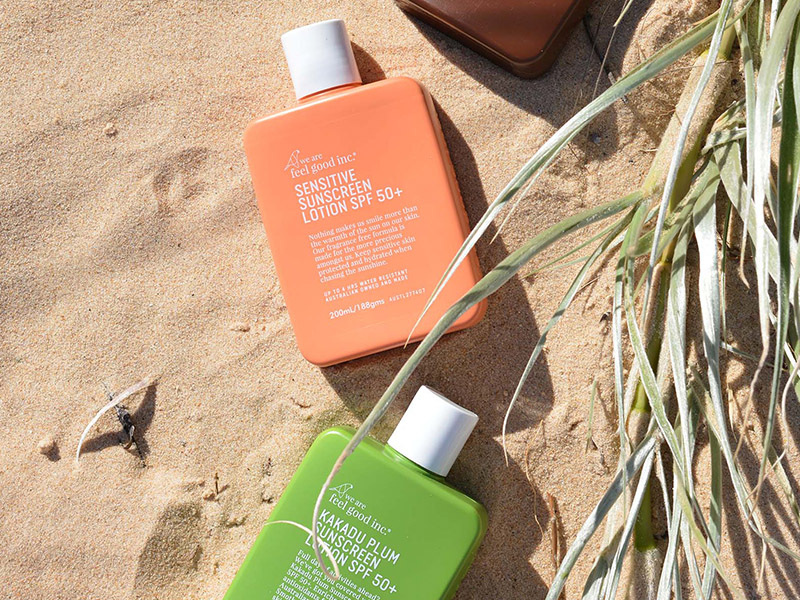 We joined forces with Precious Plastic Margaret River and Precious Plastic Melbourne to recycle our We Are Feel Good Inc. bottles and lids. From our recycled products, we create combs (perfect for taming the locks after a day of swimming) which are then available exclusively in our Pamper Bundles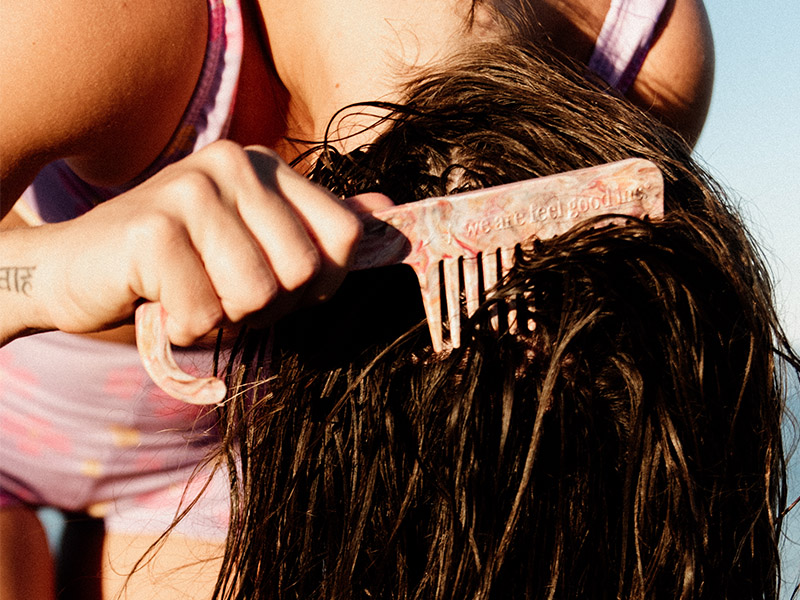 Check out more of We Are Feel Good Inc. in the link below
Check it out