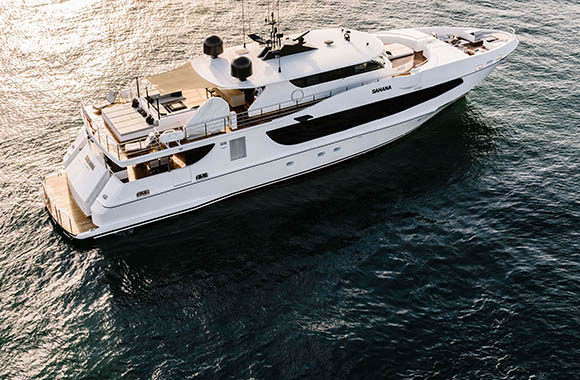 18 Sep

Sahana
The Secret World of Superyachts
Life is all about experiences, right? Experiences that elicit memories for a lifetime and give some fairly serious gravitas when retelling the story for years to come. While collecting fine art and jewels or polishing the collection of vintage British cars are lovely and all, there's very little that puts one into a league of luxury all by themselves than owning a superyacht.
Like the very best of cars or jewels, superyachts are the true product of remarkable vision and technology, and as money is no object, their excellence is hindered only by imagination. There's a glamour and luxury to these floating mansions that cannot be paralleled, but it is the freedom that a yacht offers, to cast off from your everyday life to explore spectacular places in a spectacular way, that makes them truly special.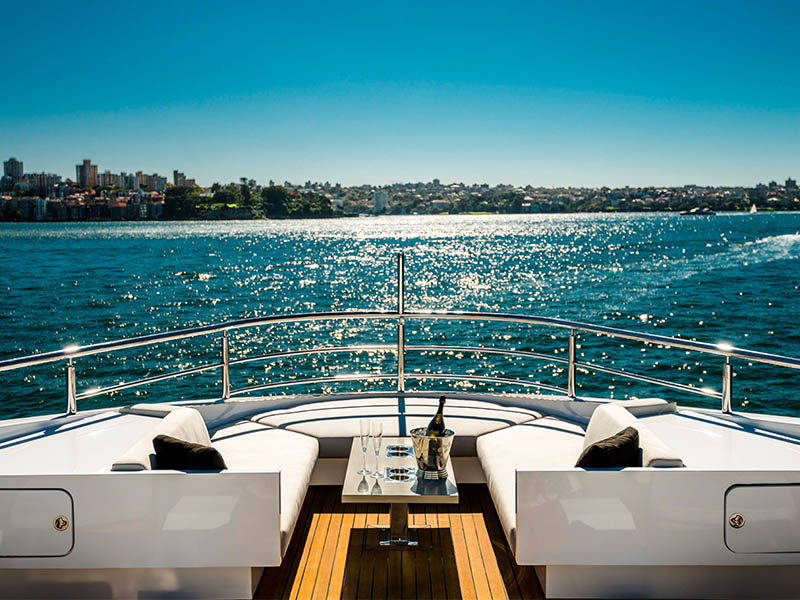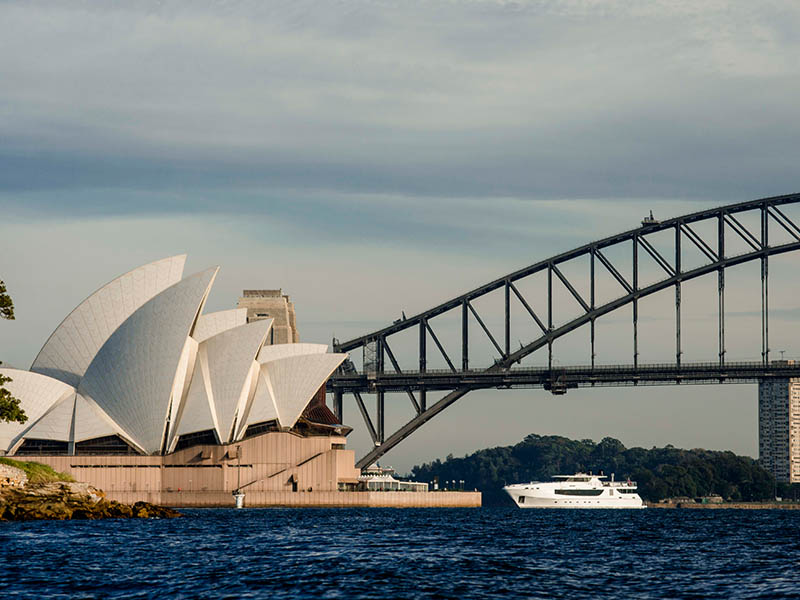 Sahana is a 120' custom designed superyacht that travels between Sydney and Port Douglas. Reminiscent of a Manhattan penthouse with her sleek minimalist styling, matt black chrome fittings, Calcutta marble interiors and teak flooring finishes, this is a vessel that evokes modern sophistication. For a little shop talk, Sahana is also 8 metres wide, is dual stabilised and has a volume of 304 gross tonne (most are normally 240 gross tonne), which for landlubbers, means she's a lot bigger than she looks and no one gets seasick.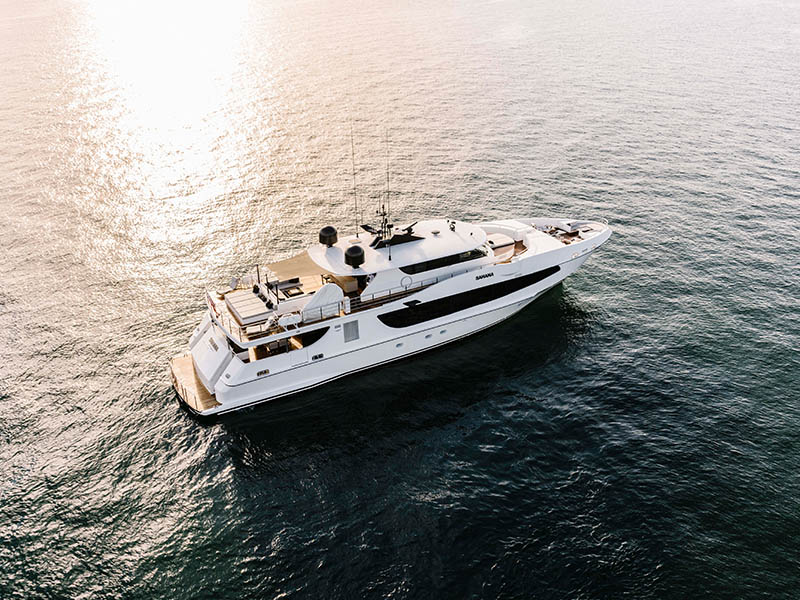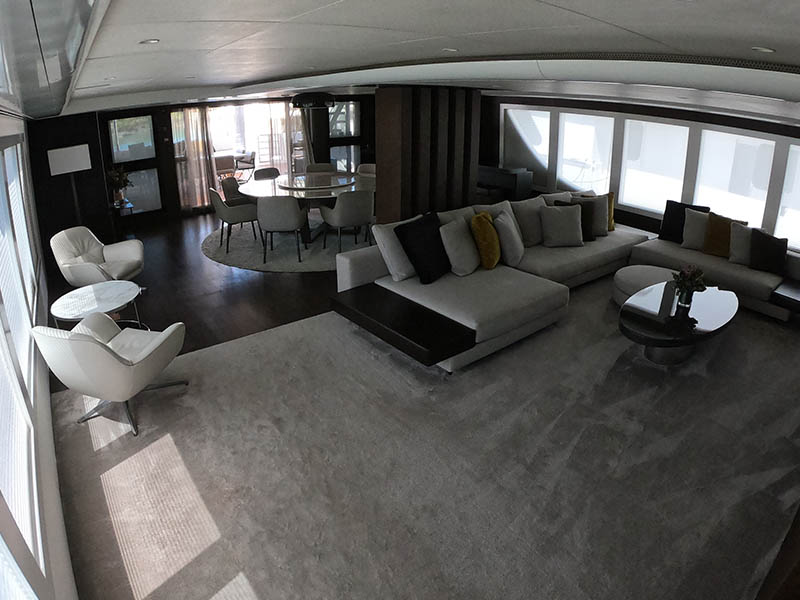 In 2014, the vessel had a full refurbishment, but every year she gets a total spit and polish upgrade complete with a new artillery of toys. Our favourite? The fully inflatable pool and slide that can be immersed off the side of the boat to swim with complete protection and privacy. Originally built with a chopper landing pad on the back, her owners decided that the valuable deck real estate was much more useful as a prime sunning spot, so took out the chopper pad and replaced it with a luxe lounge suite from which to sip champagne from. We like how they think.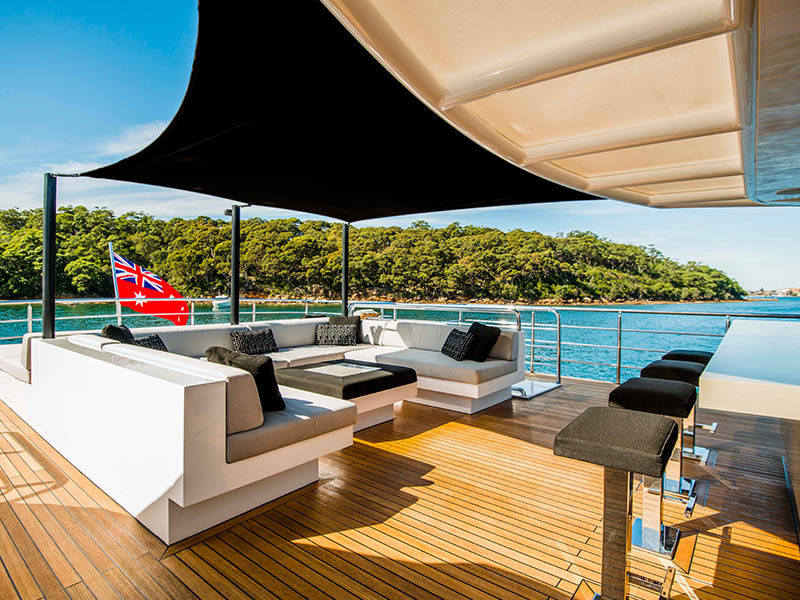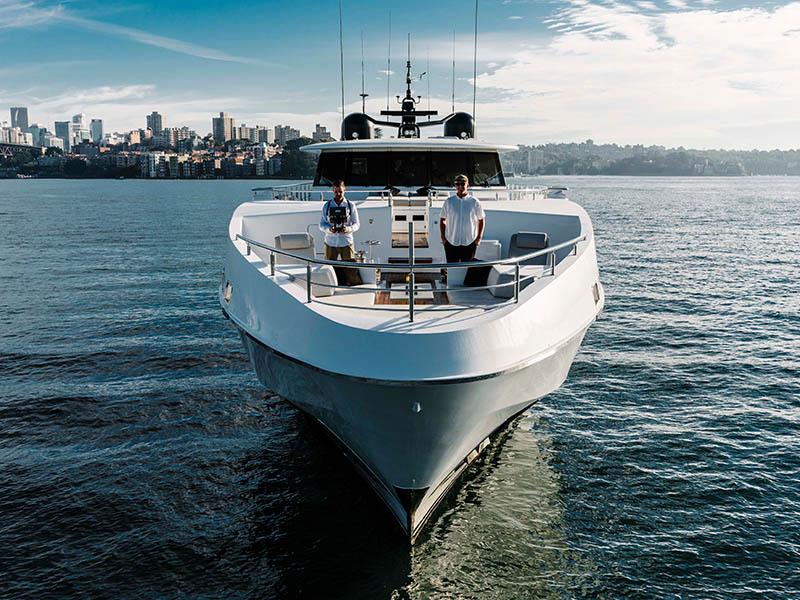 Captain Paul Busk is one of the five permanent crew aboard the vessel and has been part of the Sahana family for almost a decade. Coming from a commercial fisherman background, Paul brings a wealth of knowledge to the leisure activities on the yacht. With a passion for the reef and fishing matched with a luxury yacht that has full GBRMPA licencing and permissions, this is a must do experience for any serious anglers.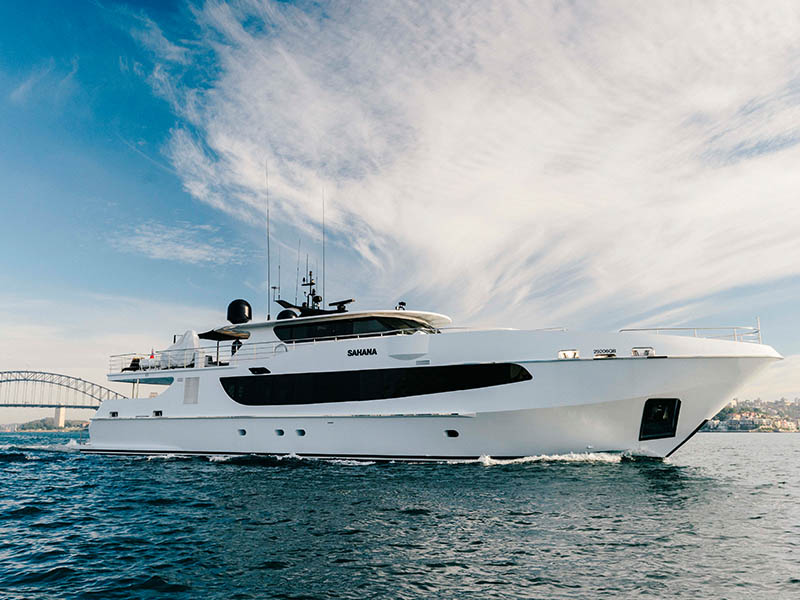 Sahana's main focus while here in the north are week-long liveaboard charters, and although it usually takes up to a month to finalise all details surrounding hiring her, the brokerage team will take an extensive list of likes and dislikes and make sure that every dream you have about living large on the high seas comes to fruition. For a cool $20K a day including all expenses, making your rich and famous yachting dreams come true is within reach. Eat your heart out in Monaco, P Diddy. Sahana's coming for you in, well… Port Diddy.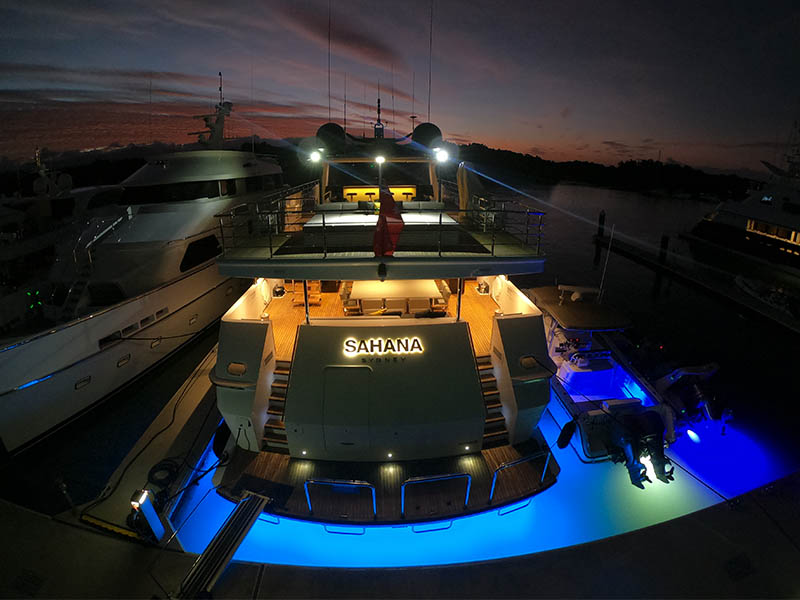 Offering the ultimate in privacy, the freedom to escape paparazzi and a tight lipped crew who would rather go down with the ship than spill any salacious gossip, Sahana is an experience well worth her oceanic weight.