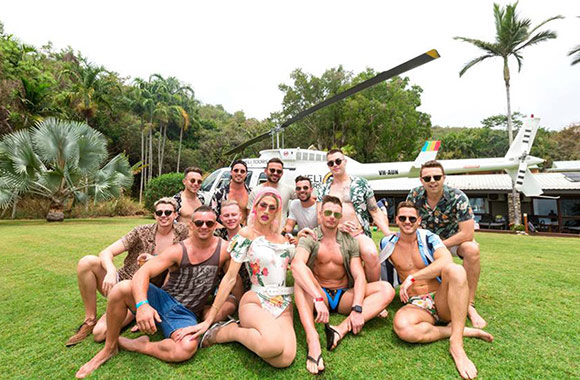 02 Jul

WELCOME IN THE TROPICS
What do Pink, Lady Gaga and Kylie all have in common? Other than jaw-dropping, show-stopping stage outfits and the ability to bring out the very best lip-synch battles in everyone including your Nana, they all love a little of that tropical Port Douglas vibe. Well known as a bit of a honeypot to the stars, Port Douglas – with its stylish resort-wear tropical feel and laid back attitude – is the perfect place to relax. If it's sun, sand and diversity you seek, then pack your tanning oil and oversized sunglasses, and we'll see you In the tropics.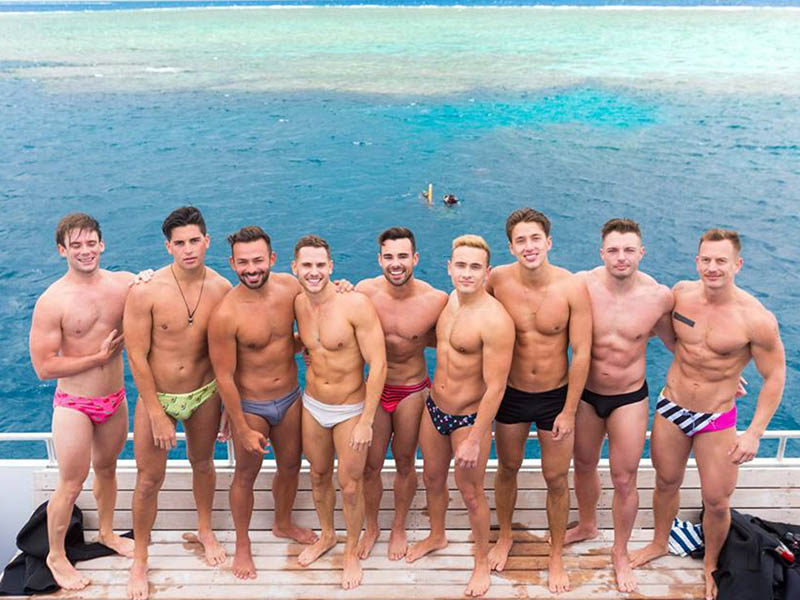 Tropical North Queensland has long been a favourite holiday destination for LGBTQI+ Australians, and it's not hard to see why. Port Douglas is a mix of old-world charm mixed with sophisticated comforts. Explore the aquamarine reef waters of the Coral Sea with a wide selection of reef, snorkel & dive operators including Indigo, Calypso or Quicksilver, swan about on the palm fringed golden sands of Four Mile beach or swim in the crystal waters of the serene Mossman Gorge, just north of Port Douglas. Dine in delightful and stylish restaurants that focus on local produce such as The Mexican (they serve Mexican, FYI), the brooding, moody Watergate (no political coups here, but they do a mean pork belly) and Sassi la Cucina e Bar (the menu isn't the only tasty thing here) and discover life beyond mojitos with a cocktail or two at the well-loved Jimmy Rum's Mixing Lounge (tip: get a seat at the bar to see the bartenders do their thing).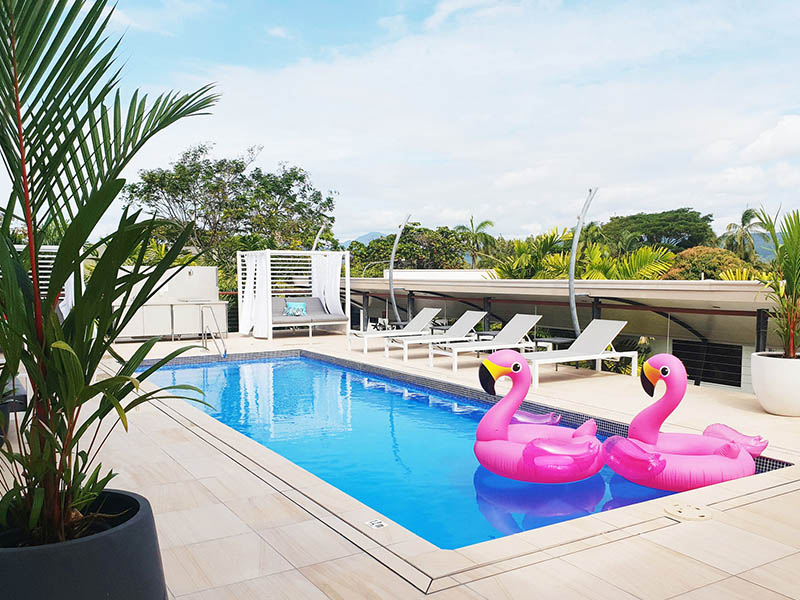 Get your beauty rest at the stylish Saltwater Luxury Apartments in the centre of town (their private pool deck is certainly one of the best), or for a place to really bust out those white linen pants around the poolside, try the Sheraton Grand Mirage Resort – 2 hectares of azure blue lagoons and man-made beaches are simply made for Instagram. Turtle Cove Resort is the crown jewels for discrete luxury accommodation. This adult LGBTQI+ only resort is located 15 mins south of Port Douglas and features its own outdoor bar, restaurant, pool and hot tub. Situated on its own private, clothing optional beach (which, let's be honest, really means everyone's auditioning for Free Willy), we suggest ensuring you slater on the SPF to make sure there's no confusion with the resort's afternoon sausage sizzle.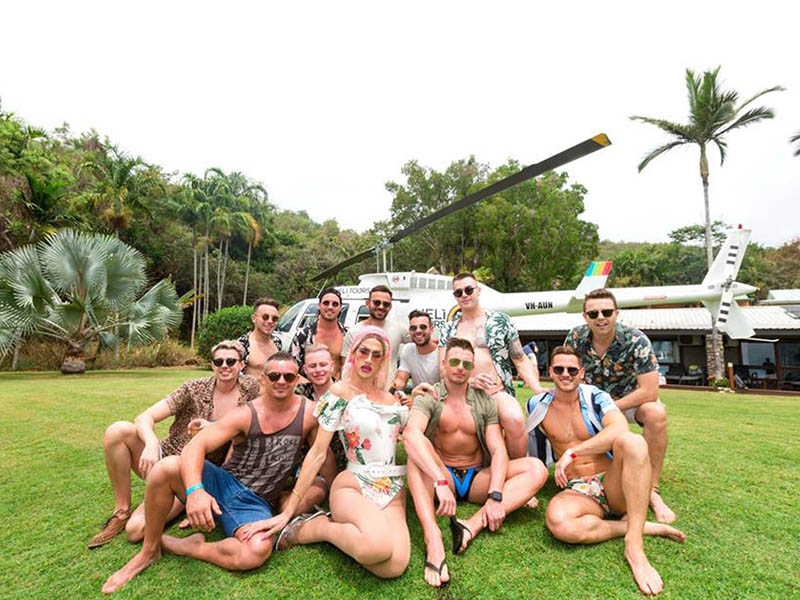 Fancy yourself a baller where budget is no worry? Chopper out to Vlasoff Sand Cay on the Great Barrier Reef for a truly unforgettable experience. Vlasoff Cay is the VIP of all the sand cays – you'll be taken by private helicopter with GBR Helicopters to your very own sandy oasis in the middle of the Great Barrier Reef for a few hours of fully catered picnic and snorkel time, followed by a healthy dose of champagne for the return journey. It'll be your "this is livin' Barry" moment.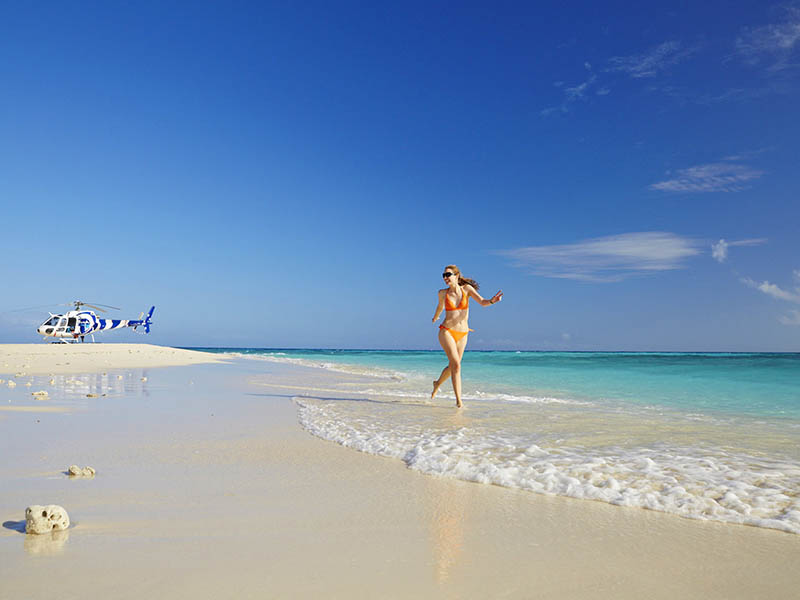 While Port Douglas itself doesn't have any specific 'gay' bars or nightclubs – we're all about inclusivity around here – there are regular gay-centric events held in the region throughout the year. One of those events, Cairns Tropical Pride held in October, is regarded as the largest LGBTQI+ pride festival in northern Australia. Featuring a program of activities, parties and trips to the natural beauty of surrounding World Heritage environment, highlights of the program include Pride Parade, Pride Fair Day, Tropical Gaze Art Exhibition, film screenings at Cairns Botanic Gardens, a family picnic day, and arts and fashion events. There's also the popular Queer Spring Break Recovery Party. Whether you're single and ready to mingle or looking for a gay-friendly vacation with that special someone, Cairns Tropical Pride should definitely be on your calendar.
See you in the tropics, Felicia.